How Plug & Charge Works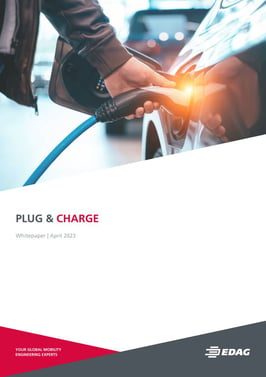 One of the most frequent problems with the "refueling" of electric vehicles is the payment process. On the one hand, there are numerous inconsistencies (depending on vehicle and charging station), while on the other reliability is far from perfect. Although communication and charging standards such as ISO 15118 and DIN 70121 already exist, the communication between the car and the charging station was inadequately defined. As a result, the manufacturers developed a number of different solutions. This diversity is partly responsible for the problem.
Recently, with the introduction of the ISO 15118-2 standard, the situation changed. Some of the things this specifies are the automatic authentication of the customer and the data transmission for billing. For this reason, it is also known as the Plug & Charge standard.
However, the dramatic development of the market for electric cars is making implementation difficult, as there are a large number of different systems and platforms on both sides - i.e. vehicles and charging stations. New ones are constantly being added, and those that exist are undergoing constant change.
This makes it difficult to establish the desired interoperability, i.e. that every vehicle can work with every charging station, provided the correct plug is available. Find out exactly where the problems lie and why in this case the support of an external partner provides exceptional added value in our our white paper "Plug & Charge Advances the Progress of eMobility".
Download White paper now
* Mandatory Field
** EDAG Group: EDAG Engineering Group AG, EDAG Engineering GmbH, EDAG Production Solutions GmbH & Co. KG, EDAG aeromotive GmbH