Welcome to join EDAG Engineering Scandinavia's Friday Kickstart together with Johan Olsson!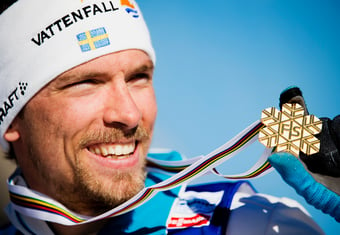 Johan, with his 14 Olympic and World Championship medals, truly symbolizes how the ability to stay enduring over a long time and make great, well even extreme, sacrifices can result in incredible success – not too unlike the era we now are living through and still need to carefully manage. The seminar with Johan will hopefully give us some extra ignition and energy to visualize the reward at the end of a lengthy difficult times.
During this morning Johan will amongst other topics share how to be best when most at stakes and how sports psychology has been a vital part in his accomplishments. With also the concluding 50 km race at the ongoing cross-country skiing World Championships and Vasaloppet just two days away, Johan will surely give an insight of the challenge awaiting today's skiing stars and possible Swedish triumphs.
We will also give you a fresh view of EDAG today including exciting projects and our view of tomorrow's mobility. A Friday Kickstart not to be missed!
Take the chance to get a super start of this Friday together with Johan and us at EDAG Engineering Scandinavia.
(Link to session will be shared after completed registration.)
Please notice: The Friday Kickstart will be held in Swedish. With your registration you will receive the log in Data for the swedish Live Event and a recording with english subtitles a few days later, which you can watch on demand within the next 14 days.
REGISTER HERE FOR THE FRIDAY KICKSTART (LIVE EVENT IN SWEDISH) AND RECORDING WITH ENGLISH SUBTITLE TO WATCH IT ON DEMAND LATER